Archaeology Day is a fascinating annual event that offers a unique and enriching experience for history enthusiasts, archaeology buffs, and anyone curious about the past. If you're contemplating whether to attend next year's Archaeology Day, here's some information that might help you make up your mind.
Date and Location:
Archaeology Day typically takes place in Fairplay, a historic town in Colorado, known for its well-preserved heritage and stunning mountain surroundings. Typically Archaeology Day happens in July and is free and open to the public. Follow us on Facebook, Instagram or subscribe to our email newsletter for updates on the next Archaeology Day!
View this post on Instagram
What to Expect:
Hands-On Archaeological Activities: One of the highlights of Archaeology Day is the opportunity to engage in hands-on archaeological exploration. Led by experienced archaeologists, participants get to participate in guided activities. You'll be able to touch artifacts and participate in unique demonstrations, providing a real taste of what it's like to unearth history.
Expert Talks and Workshops: Archaeology Day typically features a lineup of experts from various organizations who share their knowledge through engaging talks, workshops, and demonstrations. Walk up to a booth and gain some valuable insights into various aspects of archaeology, from excavation methods to interpreting historical finds.
Family-Friendly Activities: Archaeology Day is designed to be a family-friendly event. Children can participate in interactive activities like atlatl throwing, watch volcanic eruptions and see artifacts like stone tools, making it an excellent opportunity for kids to learn about history in an engaging way.
Supporting Conservation: By attending Archaeology Day, you're not just immersing yourself in history but also contributing to the preservation and conservation of historical sites in the Fairplay area. The event often raises awareness and funds for ongoing archaeological projects, ensuring that the region's rich history remains protected for future generations.
Cultural Experiences: In addition to the archaeology-focused activities on the Old Courthouse lawn, the town of Fairplay usually hosts live music, excellent food options, and art galleries a block away on Main Street. This allows you to experience the local culture and enjoy the vibrant atmosphere of the town.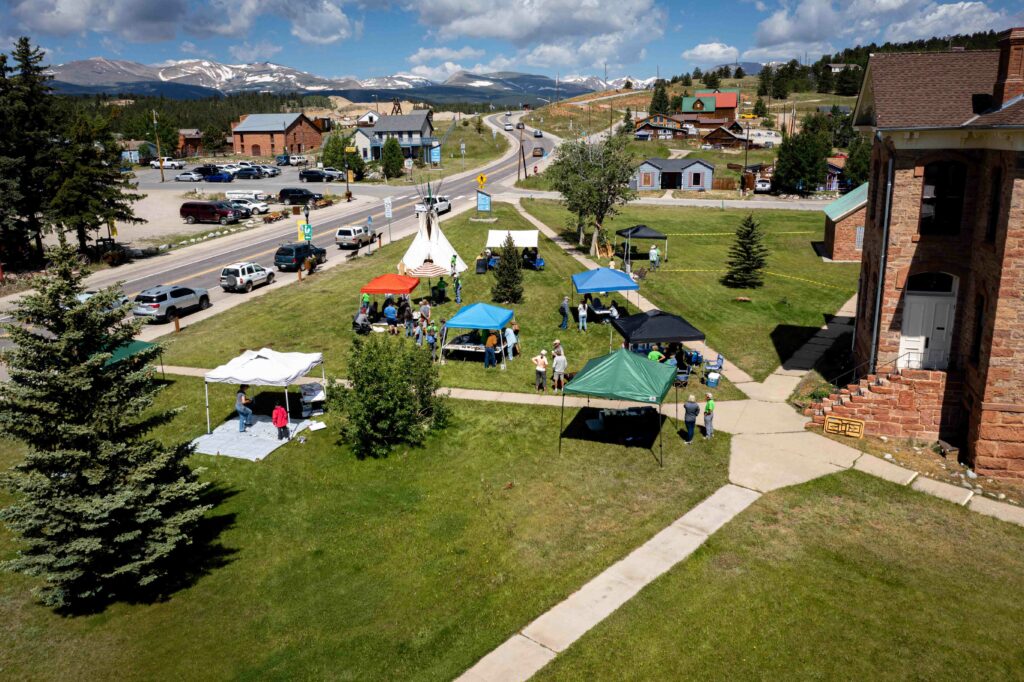 If you have an interest in history, archaeology, or simply enjoy exploring the past in a hands-on and immersive way, then attending Archaeology Day is definitely worth considering. It's a unique opportunity to connect with the region's rich history, learn from experts, and participate in exciting activities.
Whether you're an archaeology enthusiast or a family looking for an educational and enjoyable day out, Archaeology Day offers something for everyone. Plus, you'll have the chance to support local conservation efforts while immersing yourself in the charm of this historic mountain town. So, if the opportunity arises, don't hesitate to mark your calendar and attend this intriguing event next year.